The world's first Greatness Conference will take place Sept 28th, 2017 in Paris. Check back for details, and subscribe to get notified.
This is a Pay What You Can conference. Pay What You Can conferences are a gift designed to spread Good wide and far by making skills and knowledge available to all. Pay What You Can conference:
are organized at cost, and the cost is fully disclosed.
always have an option to pay 0.
are a framework that can be used by all conference organizers.
Our estimated cost to produce the conference for 25 attendee is €1.533, or €62 per attendee:
David's travel from Milan to Paris and back: €200
Christian's travel from Switzerland to Paris: €200
Venue rental: €680
Materials for participants (€6 each): €150
Food Snacks: (€4 each): €100
Advertising: €100
EventBrite's fee: 103€
Total estimated cost: €1.533
Full price for this conference is €245
If the conference gathers more than 1.530 the difference will be used to rembourse expenses for speakers and adding benefits for attendees.
Until June 25th you can pay 0 for tickets. After that date we will ask a small contribution (because we'll have to confirm location rental).
Organizers:
Christian Delez, Frederic Merizen, David Papini
Speakers & Session Details
A certified SCRUM Master with a background in psychology, IT industry certifications (MCT, CTT+, and MCSE), NLP Counselor and SCCM Certified Positive Psychology Coach, member practitioner of the International Association of Coaching (IAC) and member of SCRUM Alliance regularly speaking at gatherings. Focused on developing healthy team performance's culture. Coordinates the Italian peer coaching community at Reciprocoach.com and is member of the International Coaching Federation (ICF). David helps organizations, teams and individuals to create the culture they need to succeed fruitfully. Published books about emotional intelligence and teams. Most recent are "The taste of emotions" (2013) and "Create agile and successful groups with NLP and Core Protocols" (2015)
Want awesome teams that build great products? Great teams don't happen by accident. And they don't have to take a long time to build.
In this session, Richard lays out the case for Continuous Teaming. Session participants will join in a flight of fun learning activity-sets. These will give you a taste of team awesomeness and how to start when you go back to work.
Richard builds on the work of Jim and Michele McCarthy, Google, Bruce Tuckman, Gamasutra, Standish Group, Peter Drucker, and Melvin Conway. His learning activity-sets are short games, using elements from improvisational theater, The Core Protocols, Extreme Programming, and more.
Who should attend? Anyone who wants to create great teams and build great products. You'll leave having embodied the essential elements of accelerated continuous team-building and awesomeness maintenance.
Most of us work in an industry in which we need the creativity and problem solving ingenuity that currently resides in the resource we call "people". My belief is that the most important thing to scale is engagement. There is no such thing as a successful change program without high levels of human engagement.
Open Space Agility (OSA) starts and ends with using Open Space technology. In between the organization experiments and learns from methods and practices that align with the agile manifesto. Not just employees experiment with agile practices, also formally authorized leadership experiments with them. Experimentation reduces anxiety because nothing is set in stone, it explores what works and what doesn't for the people involved.
The two main outcomes of Open Space Agility are high employee engagement and continuous organizational learning.
Open Space sessions frame an organization wide iteration and retrospection of the agile transformation. Each Open Space creates proceedings (the outcomes of the sessions) that are acted upon by the leadership team. There is clear feedback to the organization which advice will be implemented but also what can't be done yet.
It implements Agility in an Agile way, using Pull, not PUSH, using Invitation, not force, and works in increments, not one big push. The increments provide the feeling of progress for your transformation.
Based on the preferences of the attendees we'll talk about and experience some of the important elements in OSA like invitation, experiments, human needs, Open Space Technology, storytelling, games, authorization, passage rites or the role of the coach.
Examples of possible active involvement of the participants:
- authorization; follow the leader game
- open space: a small lean coffee
- a storytelling exercise.
hosts: Astrid Claessen & Silvana Wasitova
Astrid Claessen:
I have always looked around me and saw things that could be improved upon. That is why continuous improvement resonates with me so strongly..... our would that be because of my struggle with perfectionism?

With experience in almost every role available in product development I'm able to understand the challenges teams face when dancing with uncertainty. Using that understanding I can help them overcome obstacles along their way. 

Experience working abroad in: India, Mozambique, Rwanda, Tanzania, Hong Kong, Indonesia and China. This helps me understand more of the cultural aspect, which is a big part of any Agile transformation.

Silvana Wasitova :

Silvana helps teams and companies achieve better results through applying Agile values and practices. Scrum practitioner since 2005. Silvana lives and breathes the agile value of "People over Process", and brings that to the forefront of her coaching approaches while still focused on the client's audacious goals and desired results. Silvana has actively aided multinational enterprise Agile transformations in United States and across Europe, including in Yahoo, Nestle, Roche, Skype, Microsoft, Aviva and a private Swiss bank.
At August, we operate as a self-managing company, and central part of our mission and purpose is to transform organizations' capacity to do great things in the world by harnessing the potential of their people.
As I pursue that mission, every day in my work with clients, and within our team at August, I see the ways in which we all struggle to navigate the messiness that comes with that commitment to including and engaging the greatness of every person within the organization. When we try to include everybody, inevitably we run into friction. In working with that friction, each person in their way is called into deeper vulnerability and greater emotional authenticity.
This is a really scary place for most people. And yet, this friction and the vulnerability and authenticity that it demands, is the birth place of true creativity, meaning, and innovation.
There are simple, concrete ways to work with the friction that comes from our diversity. I will be speaking about three key practices to integrate into individual and team leadership: inclusion, emotional intelligence, and presence.
In sharing a few simple, impactful practices, my hope is that individuals and teams can begin to cultivate the skillful means necessary in the commitment to being extraordinary individuals and teams and engaging transformation in the world.
Usha specializes in building organizations' and communities' capacity to thrive. She engages teams in collaborative processes to enable them to do their best thinking and unlock their full potential in the face of complex challenges and unprecedented change. Prior to joining August, she worked at Google supporting team development and organizational learning. She holds a Master's degree in Organization Development and a Bachelor's degree in Interdisciplinary Behavioral Studies.
There are many definitions of trust. Brené Brown's BRAVING acronym outshines them all. Also known as the anatomy of trust it accurately describes what is needed for trust to have a chance to grow. This session delves into the BRAVING acronym and how you can use it to talk about trust issues without getting into a minefield; to enhance your own trustworthiness; and to grow your own self trust. The latter perhaps being the most important as self trust greatly enhances your capacity for trusting others.
host: Marjan Venema
I am an agile advocate and coach coming from a background of 30+ years of software development. Currently still in a mixed role, I am looking for my first dedicated coaching position. 
When I am not working, I am Taiko drumming, keeping Sofie and Lizzie (dog & cat) amused or playing with my cabrio (convertible) on mountain roads.
I hold certificates from ICAgile: ICAgile Certified Professional Agile Coaching (ICP ACC), Scrum.org: Professional Scrum Master I (PSM I) and Management 3.0. I am a proud and active member of Happy Melly and the Agile Uprising Coalition and signed the oath of non allegiance as soon as I became aware of its existence.
Publications: Agility Fan (https://medium.com/agilityfan) and Software on a String (http://softwareonastring.com/)

Greatness is not all about what you see, it is something you first create from within. Once you become aware of it and are able to master your own gifts, your life completely changes and you start seeing results without much effort. We ALL have greatness within us. One of the the most important elements is what makes someone special :"Her or His Zone of Genius". Like DNA, everyone has a unique combination that sets them apart.
So what is it all about? How to discover it and why it matters? What difference can it make? This participative session will allow the participants to learn more about it and more about themselves so they can use their own strengths to transform their personal and professional life.
Assia is a certified mindset coach from Paris helping ambitious entrepreneurs running their passion-based business. She believes that every journey should start from within and works with her clients on identifying their zone of genius, designing a world-class communication & creating strategic plans to make them stand out. . She is committed to bring the best out of you.
Christophe and Andrea will facilitate a few exercises from the Clean for Teams training. Using light weight 'clean questions' they will explore with you the different languages of communication: sensory, conceptual, spatial, and metaphorical. No need for any prior training, just come with a very open mind… Together we will also explore 'Working At Your Best' and how to create a mutually supportive web of information in a group.
Andrea Chiou is a coach, consultant and facilitator in the United States who uses agile and lean techniques as well as coaching and facilitation practices to help foster deeper thinking and performance improvement.Clean Language was introduced to her through a back-of-the-napkin type after-dinner exercise at the Jerry Weinberg run 'Amplify Your Effectiveness' conference in 2010. These few minutes changed the way she thought about when she learns at her best, which in turn has radically changed what she is now focused on.

Christophe Thibaut coaches and consults on topics of Code Quality in Paris, France. He is one of only 2 qualified Core Protocols Trainers in Europe and has attended 8 TCP Bootcamps.Christophe is a co-founder of the Paris Coder Dojo meetup that he has been participating in almost every week since its creation 16 years ago.He learned about Clean Language a few years ago and has been gently using it in many of his facilitation events including retrospectives and group interviews.He believes there is a great synergy between Clean Language and TCP - especially with the Personal Alignment and Investigate protocols.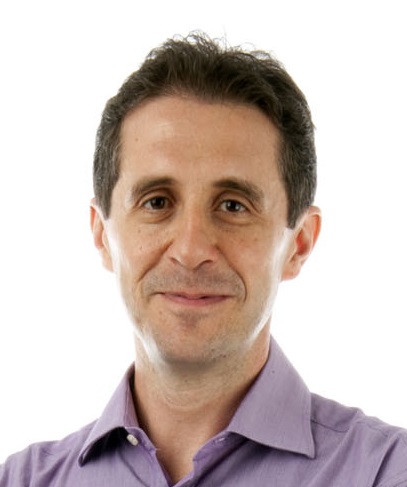 Greatness Guild co-founder
A certified SCRUM Master with a background in psychology, IT industry certifications (MCT, CTT+, and MCSE), NLP Counselor and SCCM Certified Positive Psychology Coach, member practitioner of the International Association of Coaching (IAC) and member of SCRUM Alliance regularly speaking at gatherings. Focused on developing healthy team performance's culture. Coordinates the Italian peer coaching community at Reciprocoach.com and is member of the International Coaching Federation (ICF).
David helps organizations, teams and individuals to create the culture they need to succeed fruitfully.
Published books about emotional intelligence and teams. Most recent are "The taste of emotions" (2013) and "Create agile and successful groups with NLP and Core Protocols" (2015)